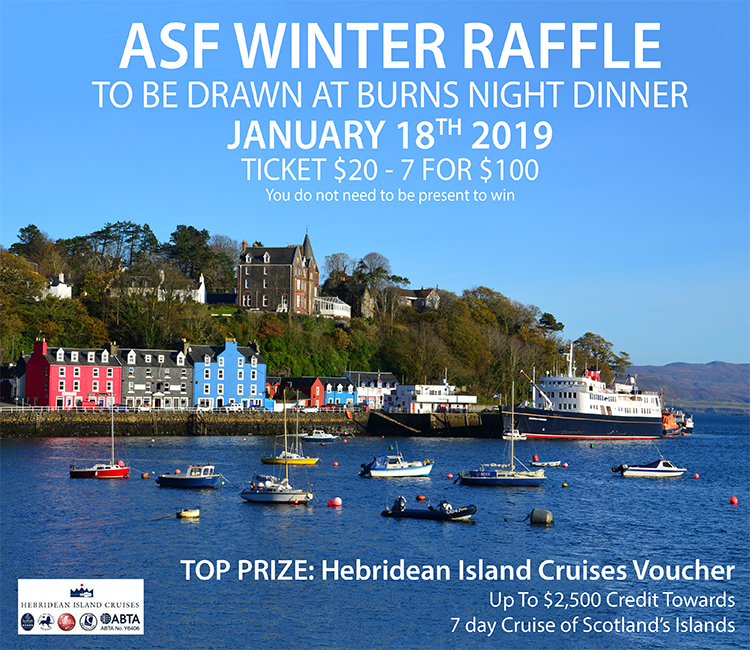 ASF Winter Raffle 2019
Drawing January 18, 2019
24th Burns Night Gala Celebration
The ASF Winter Raffle allows the American-Scottish Foundation to further its mission of strengthening ties between Scotland and the United States and benefits the ongoing work of the Foundation through the pursuit of contemporary social, cultural, educational and business activities.
$20 per Ticket
$100 7 Tickets
Individual Raffle Tickets
$20


7 Raffle Ticket Bundle
$100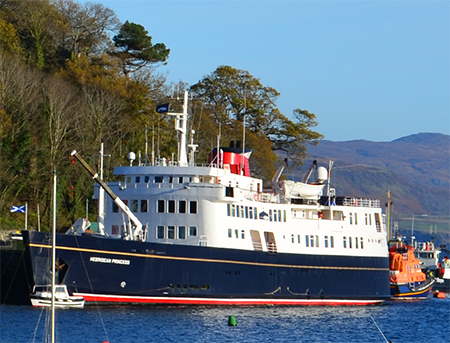 Top Prize:
Hebridean Island Cruises Voucher
Up to $2,500 credit towards 7 daty cruise of Scotland's Islands
---
TAKE YOURSELF OUT ON THE TOWN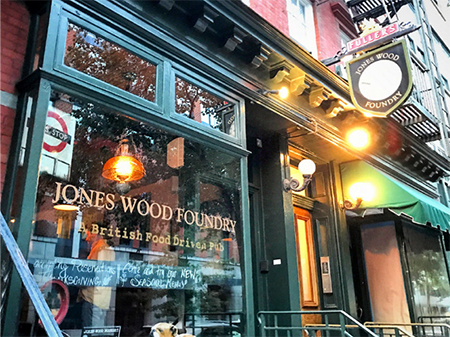 JONES WOOD FOUNDRY
A $120 Certificate towards your Jones Wood Foundry experience. Situated on the Upper East Side JWF offers traditional British foods in a gastro pub atmosphere. The menu, created by Chef/Partner Jason Hicks, represents the best of time-honored British culinary traditions reinvigorated for our 21st-century palates.Wine & gratuity not included. Enjoy!
---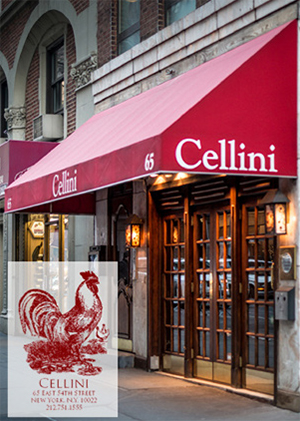 CELLINI
Dinner for Four at Cellini - Cellini offers delicious Italian regional cusine in midtown Manhattan. Its rustic ambiance brings an authenticity matched by menu and service. A special evening for four awaits. Wine & gratuity not included.
---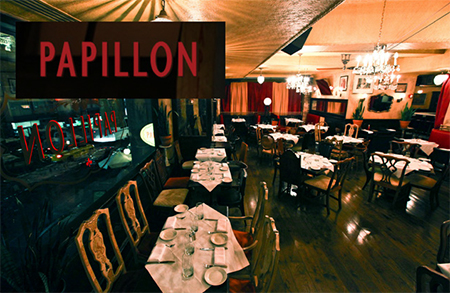 PAPILLON
Papillon Bistro Bar, located in the heart of Midtown Manhattan, is a bustling neighborhood bistro & bar. Enjoy a $100 Certificate towards a great dining experience. Wine & gratuity not included.
---
WRAP YOURSELF IN LUXURY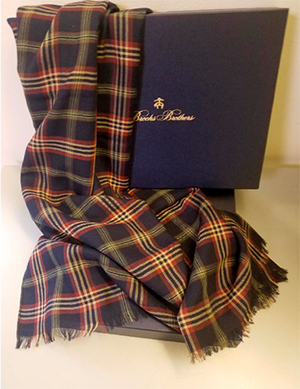 BROOKS BROTHERS Scarf
---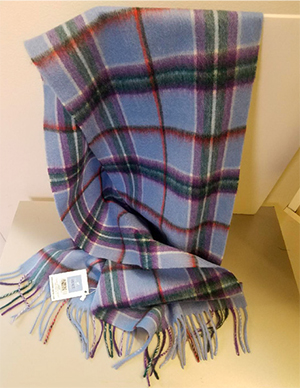 PEACE TARTAN Scarf
---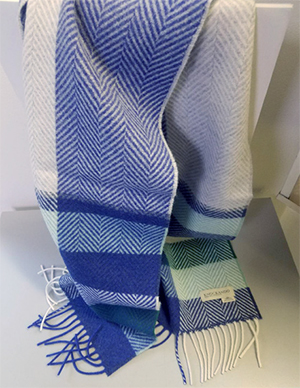 KNOCKONDOO Scarf
---
TREAT YOURSELF TO THE BEST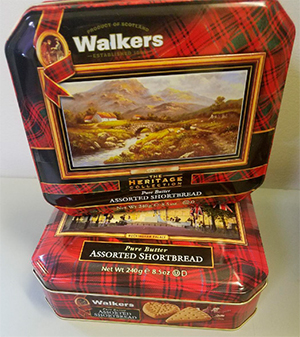 Walkers Shortbread