American Scottish Foundation Events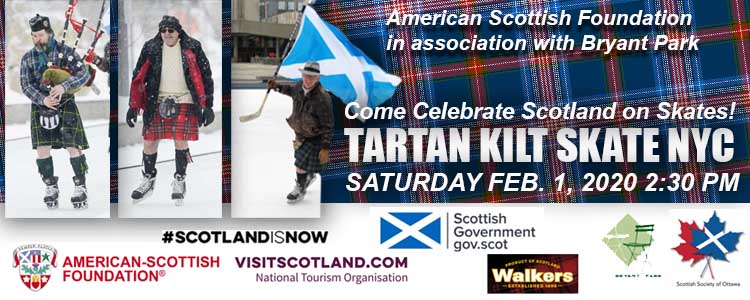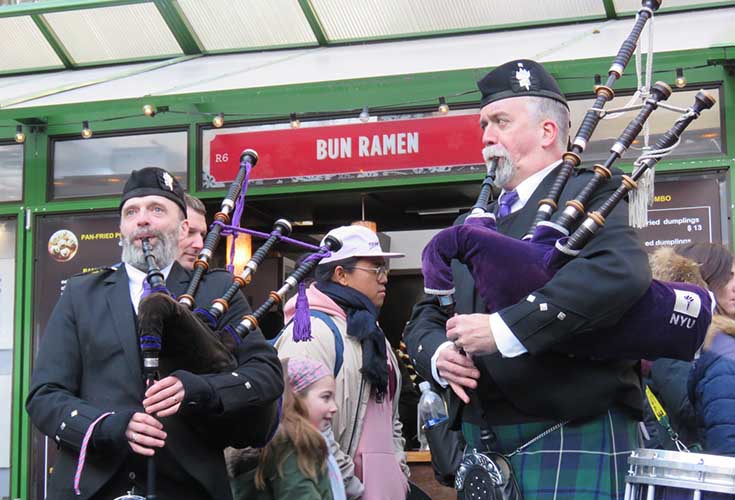 American Scottish Foundation
in association with
Bryant Park
INVITE YOU TO JOIN THE ASF'S SECOND ANNUAL
TARTAN KILT SKATE NYC
FEBRUARY 1, 2020
2:30 PM Group Skate
3:00 PM Bagpipe Kilt Skate
Drop us an email to let us know if you are coming to skate
americanscottishfoundation@gmail.org
Pipers - If you plan on joining the pipes
Please drop us an email here.
No charge to skate
Skates available for hire at $20
Do allow time to checkin with Bryant Park
put on your skates and join in.

Click Here to See Images from Last Year's Kilt Skate.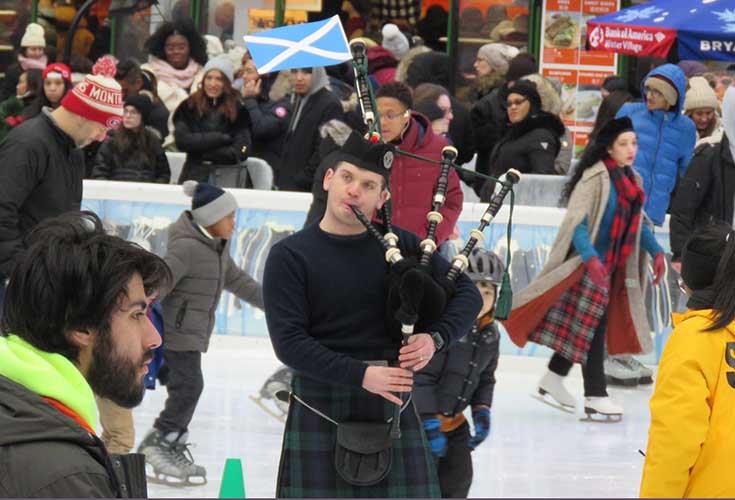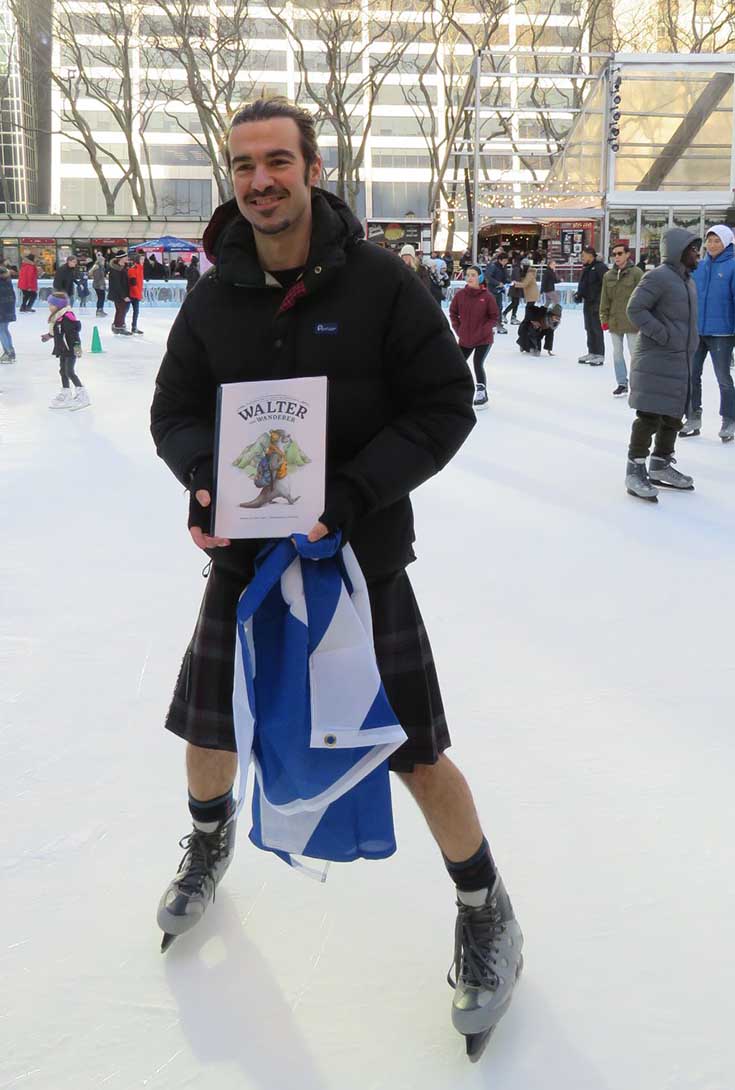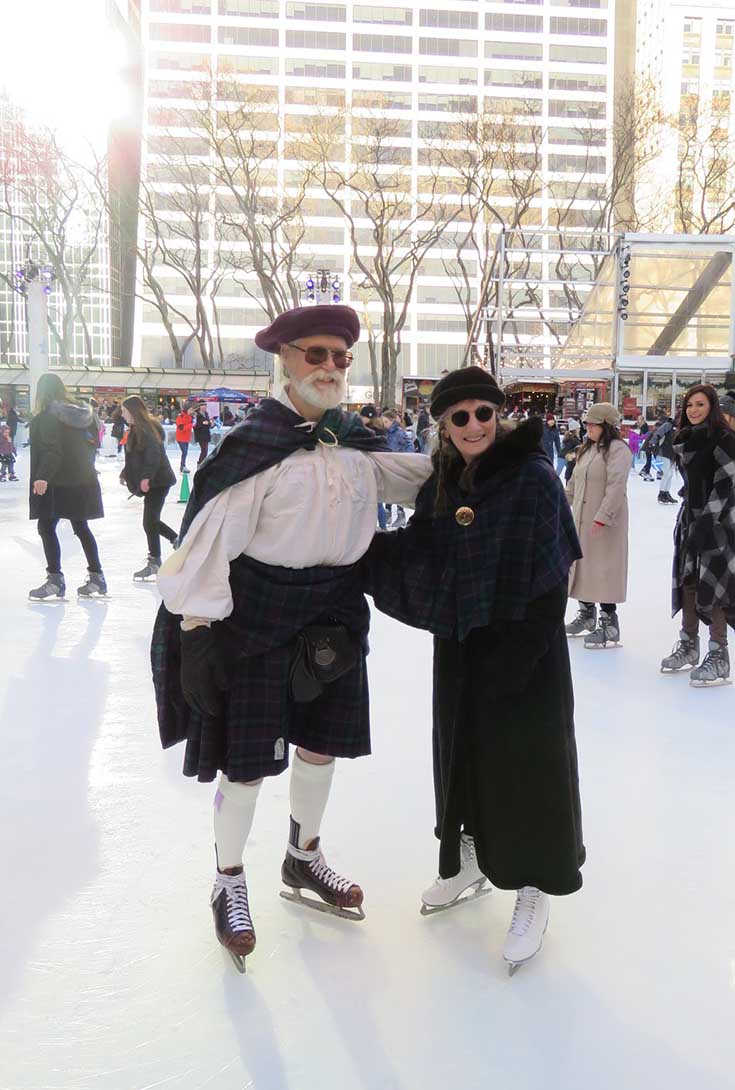 Reserve Your VIP Tickets Now
VIP Pavilion Tickets $45
VIP Tickets include:
VIP Check in
Access to Ice
light refreshments - hot drinks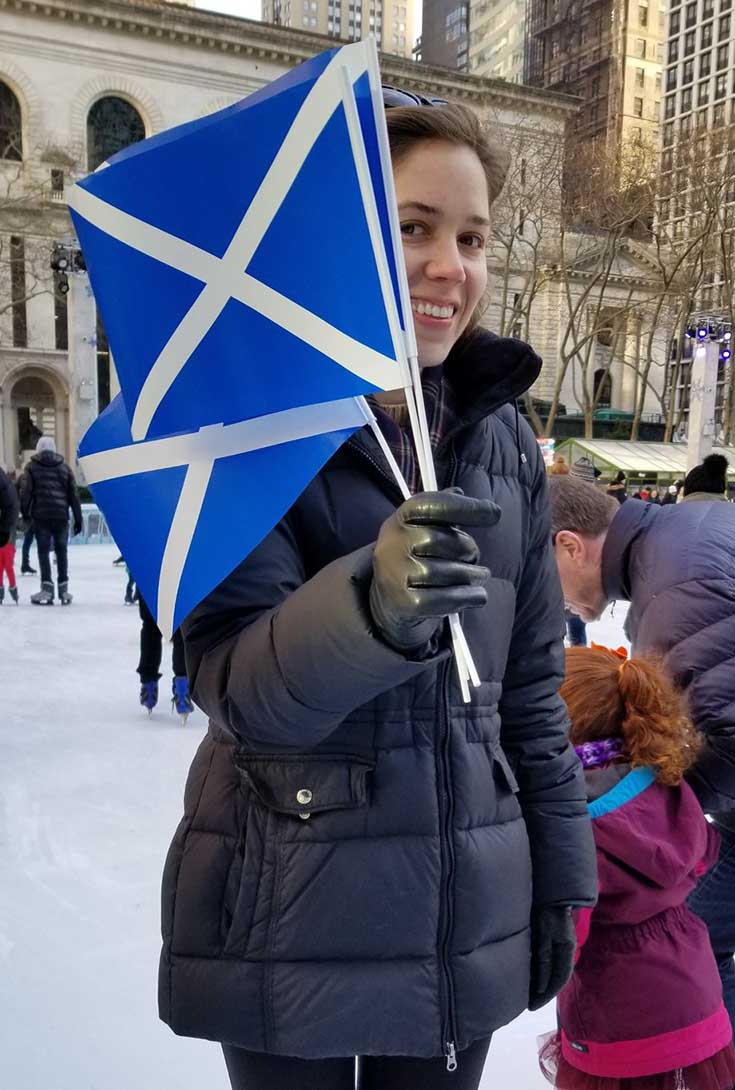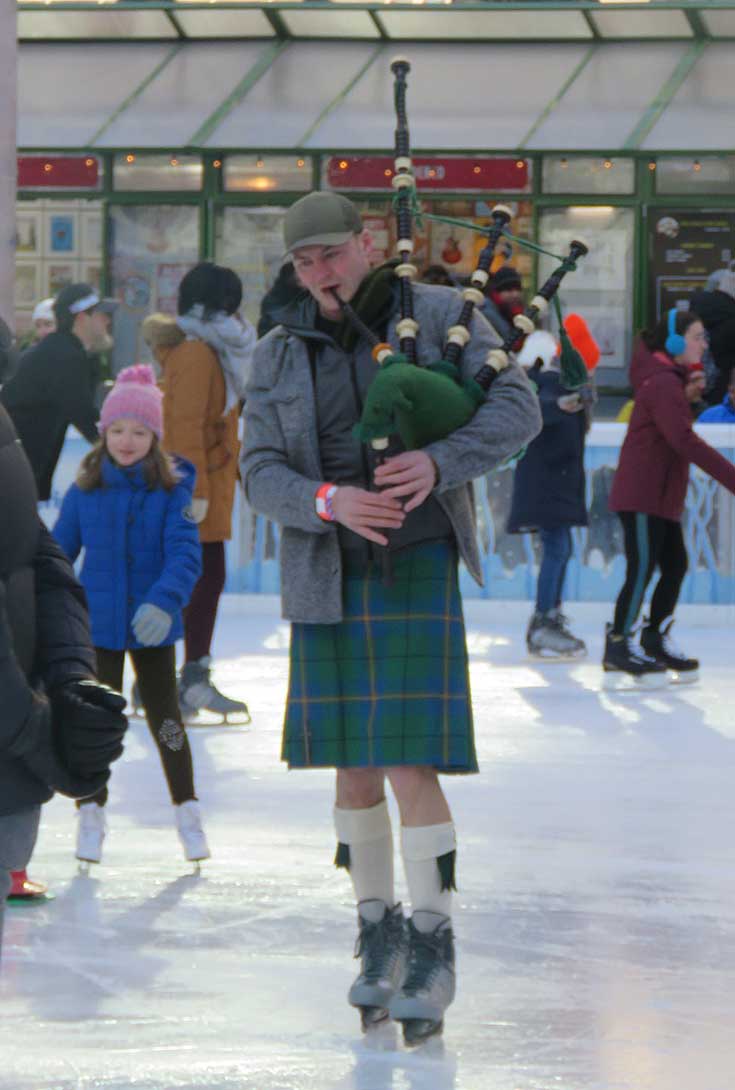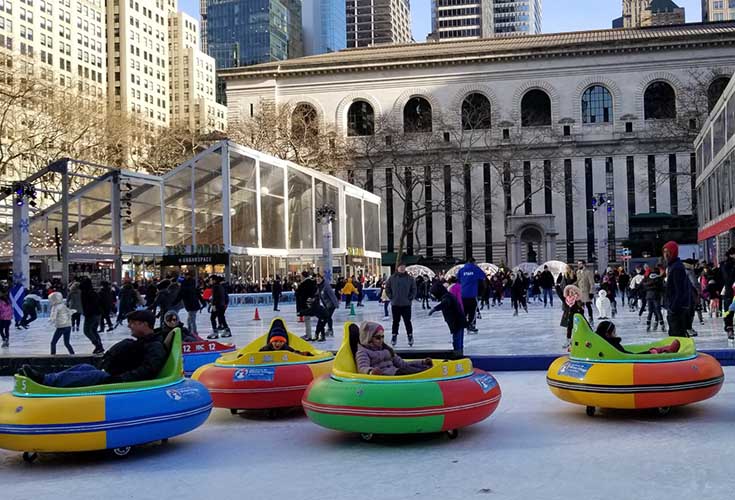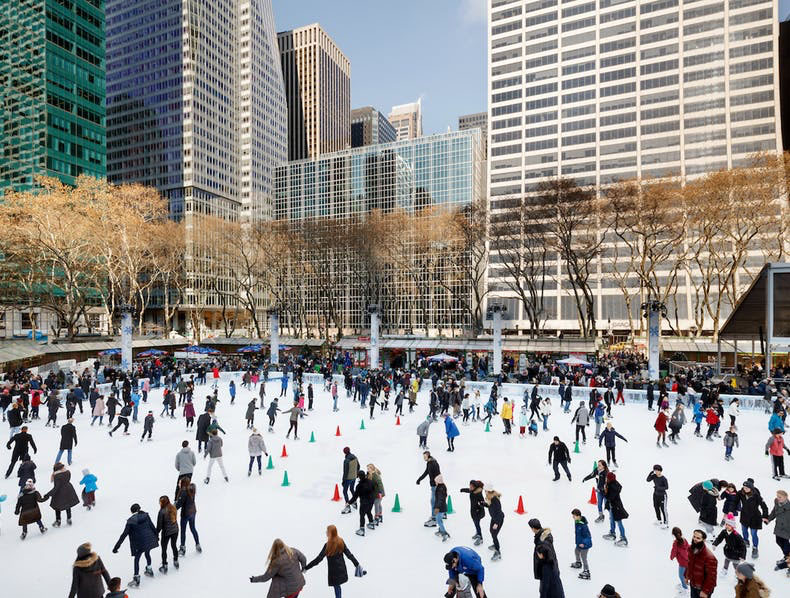 Kilt skates celebrate Scotland's contribution to North America's multicultural heritage in a unique way that highlights the Scottish reputation for determination, resilience and fun – with bare knees and ice. They became a national phenomenon in Canada in 2015 and for the first time, New York City joined seven Canadian cities to celebrate this uniquely Scottish gathering.