American Scottish Foundation
Sounds of Scotland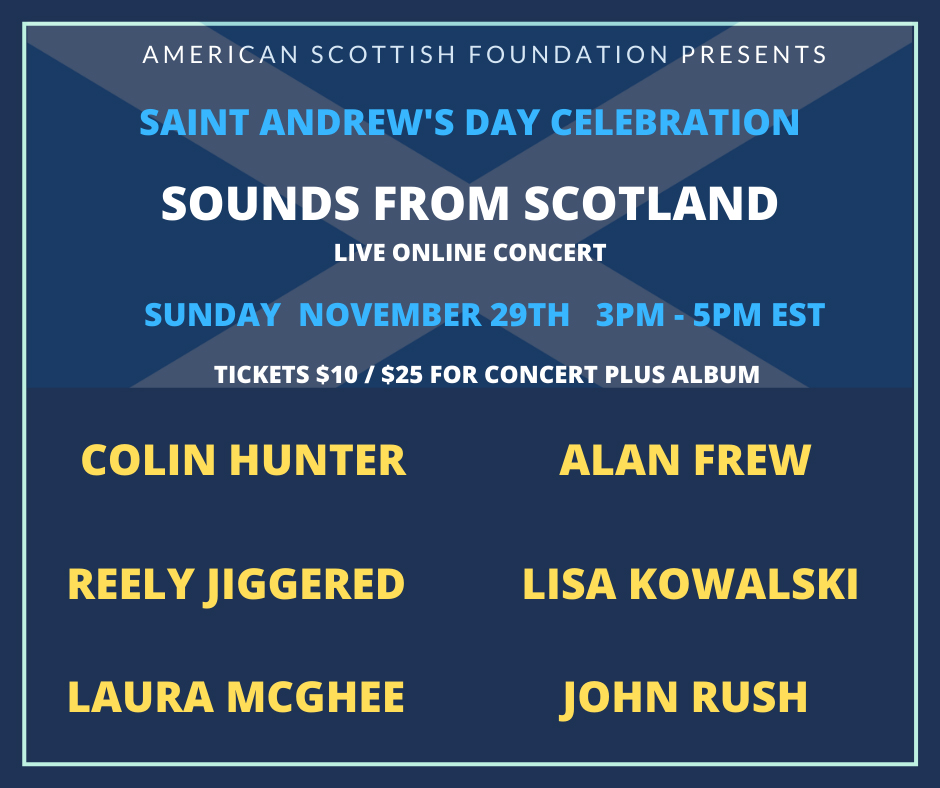 ASF CELEBRATE ST. ANDREW'S DAY WITH SOUNDS FROM SCOTLAND CONCERT
Sunday November 29th
3pm – 5pm EST
The ASF will celebrate Saint Andrew's Day on Sunday November 29th with a special live online music concert on Zoom which will also mark the launch of Sounds From Scotland album volume 1, featuring Scottish music talents who have been working with the ASF.

Performing for us will be:
Alan Frew
Colin Hunter
Lisa Kowalski
John Rush
Reely Jiggered
Tickets for the concert will be: $10 for entry or $25 for entry plus reservation of your copy of the Sounds From Scotland album on CD.
Sounds From Scotland
Concert
$10

Sound From Scotland
Concert Plus CD
$25

Can't Attend
Support the ASF with a Donation






Get your ticket from our website and we will send you the special event invite code for the concert by email!