Friends of ASF Events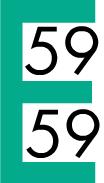 August 2011 brings the Edinburgh Fringe theatre to the 59E59th Street Theatre in New York. with their EAST TO EDINBURGH FESTIVAL 2011.
Some of the highlights include G.I JOE JARED, NAKED IN A FISHBOWL, WONDERBREAD and RADIO DELUXEMBOURG, together with eleven other shows.
Click here for more details.





---

The Ninth International Scott Conference
Walter Scott: Sheriff and Outlaw
5-9 July 2011
University of Wyoming
Laramie, Wyoming


Scott was a lawyer, friend to the great, and literary authority, yet he became so by breaking all the rules. Walter Scott: Sheriff and Outlaw encourages new understanding of Scott's innovations, and his contribution to literary and other fields up to the present day.


The conference will offer sessions, plenaries, workshops, roundtables, advice from journal editors, and a trip to see the West Walter Scott has made. It will concide with Laramie's Jubilee Days, when cowboys ride herd through town and the rodeo lets rip.


Click here for the full program of this Scottish Coalition event.


---
The British Schools and Universities Club of New York
and its Sister Societies


---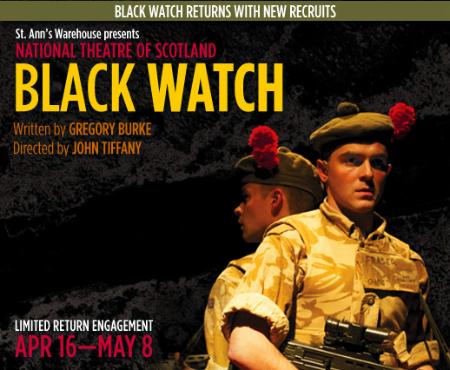 Click here for more details of this National Theatre of Scotland production at St. Ann's Warehouse, New York.


---



---


Former Board member of the New York Tartan Day Parade Committee Pete Reid is the man behind popular expat website Dear Scotland.
The website has regular articles on Scottish bands touring in America and daily features on Scottish music, sport, books and film, written by and for Scots around the world. The site recently added a Scottish shop and a service to enable expats to watch live UK TV. Check it out at www.dearscotland.com


---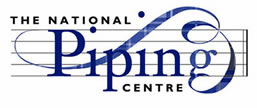 Christmas Offers for Overseas Schools
Book now for their special Christmas Offer!


The National Piping Centre, Glasgow, is pleased to announce that their Overseas Schools are now confirmed for 2011.

These are
New York - 20th - 25th February 2011
Switzerland - 1st - 7th May 2011
Georgia - 13th - 18th June
Virginia - 19th - 24th June 2011
Munich - 11th - 15th October 2011

If you book on any of these schools before 22nd December you will receive 10% off the total booking price. If you let the NPC know at time of booking that it is to be a gift they will send out a voucher with a Christmas Card from The National Piping Centre. However you must book by Sunday 12th to receive a Christmas Card Voucher.

For full information about costs, teachers, venues and more go to the NPC Schools Page and follow the links on the left.
---



Click here for a PDF version of the above.


---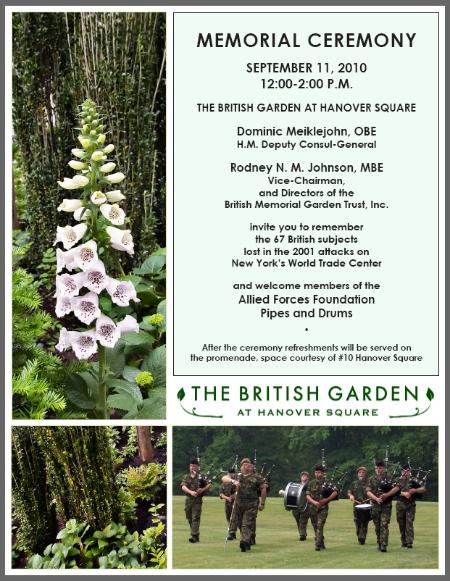 ---
The 2010 World Pipe Band Championships

"Live" via satellite
from Glasgow Green in Scotland
Saturday, August 14

Starting at 8:00AM
Scots American Club
40 Patterson Street
Kearny, NJ 07032 201-991-9816
FREE ADMISSION
Food catered by Argyle Restaurant
Burgers, Hot Dogs, and Fish & Chips available for purchase
Beverages available from the Bar at Club prices
Come on down and help make this an annual event!
All Pipers, Drummers & Friends Welcome
For information, please contact the Pipers Cove at 201-998-3695

Pipers Cove
212 Kearny Avenue
Kearny, NJ 07032


---
IAIN FAULKNER ONE-MAN EXHIBITION
MAY 6 - JUNE 6, 2010
119 Spring Street, Ground floor, New York NY 10012
Tel: (212) 925-7474
Iain Faulkner
"Aerial Photographer"
Oil on Canvas
20 x 20 inches

Iain Faulkner
"Final Viewing"
Oil on Canvas
48 x 48 inches

Iain Faulkner
"Interlude"
Oil on Canvas
45 x 45 inches

Iain Faulkner
"Score Card"
Oil on Canvas
30 x 30 inches
---


THE BRITISHSCHOOLS & UNIVERSITIES CLUB
OF NEW YORK and its SISTER SOCIETIES
invite you to a Reception to celebrate the
COMMONWEALTH
at the historic
INDIA HOUSE
ONE HANOVER SQUARE
Downtown, Manhattan
from 6.30 – 9.00 p.m.
on
Wednesday May 19, 2010
to which the Commonwealth Consuls General have been invited
in accordance with tradition
John Robertson, Director of Development & Alumni Relations, Cardiff University, Wales will give a short address entitled:
"The Importance of Close Relations Amongst Commonwealth Countries"
Prior to the reception we invite guests to visit the BritishGarden in Hanover Square. The reception, catered by Bayards, commences at 6.30 p.m. in the Hanover Room which looks over the Garden
Hot & Cold Hors D'Oeuvres - Open Bar
($55 per person)
If you would like to attend, please contact the ASF by May 16th
Click here to download directions to India House



---

SANDRA BROWN: "ONE OF OUR AIN"
Download a PRESS RELEASE here
A powerful personal testimony, "One of our Ain" is based on true events. The award winning Sandra Brown OBE and former Scotswoman of the Year tells her amazing story of growing up in the small 1950's Scottish town of Coatbridge- a community profoundly affected by the disappearance of a little girl, Moira Anderson.

In what has been described as groundbreaking theatre, in a unique performance Sandra shares with the audience a superbly evoked portrayal of her childhood, and the pain of confronting her father's behaviour. Derived from her UK and European bestseller "Where There is Evil" Sandra's story of how she came to be convinced of her own father's part in a child's abduction and murder cannot fail to touch all who see it. The one woman play hurtles from glimpses of humour which are typically Scottish, to gutwrenching revelations that bring gasps.

"From the moment she stepped onstage, Sandra had the first night audience eating out of her hand. She shocked them, she made them laugh, and brought them close to tears as she recreated her family life." - Glasgow Evening Times

"Humorous...harrowing...heartstopping." - Janey Godley, writer and comedienne

"I was totally captivated - it's mindblowing" - Carol Laula, award winning Scottish singer/songwriter

PRAISE FOR SANDRA'S BOOK "WHERE THERE IS EVIL":
"Explosive, and evocative. A remarkable story that climbs into your mind and stays there" - Scotland Online

"Sandra Brown's past has come back to haunt her in an extraordinary way... it rocks many fondly held assumptions about the warmth of working class culture in the 1950's " - Sunday Times, UK
Discount Ticket codes:
FF15 = $15
FF241 = two tickets for $20 (only $10 each!)
Single Tickets regularly $20

Codes are based on limited availability and may be discontinued at any time so book today and save!

The codes can be entered here: http://www.ps122.org/performances/one_of_our_ain.html

Used via phone at 212-352-3101

And mentioned at Box Office window

http://www.ps122.org/performances/one_of_our_ain.html
https://www.facebook.com/lauren.j.brown#!/event.php?eid=116864694990611
http://www.moiraanderson.org/


---

TARTAN DAY BALL, WASHINGTON DC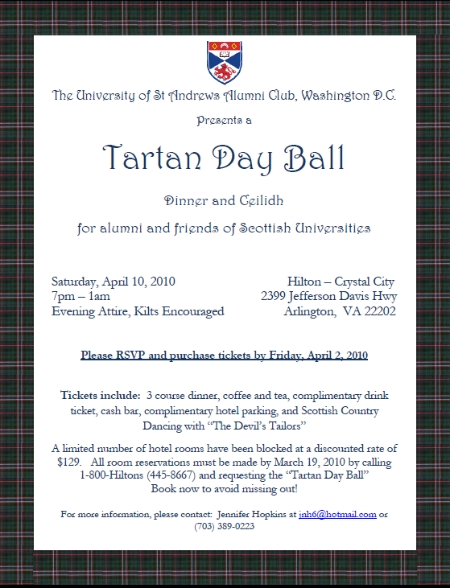 Download this invite with a reply form in PDF format
---

WALES WEEK NEW YORK
Celebrating the very best of Welsh talent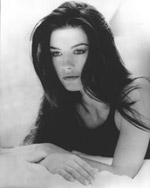 Have you seen 'A Little Night Music' yet at the Walter Kerr Theatre? Welsh actress and Academy Award winner Catherine Zeta-Jones and five-time Tony Award® winner Angela Lansbury star in the first Broadway revival of Stephen Sondheim and Hugh Wheeler's Tony Award® winning masterpiece, directed by Tony Award® winner Trevor Nunn. www.nightmusiconbroadway.com
Dylan Thomas fans will want to visit The Morgan Library & Museum, March 2- 7. There's a special exhibition of some rare Dylan Thomas letters and photos including drafts of an untitled poem beginning "Too proud to die, Broken and Blind he died," which Thomas sent to the recipient the day before he died. Admission to The Morgan is $12 for adults, although it's free on Friday from 7pm to 9pm. www.themorgan.org

The Morgan is also celebrating Wales Week by offering Welsh afternoon tea each day including Welsh cakes, Welsh Rarebit and Glengettie Tea in the Morgan Cafe.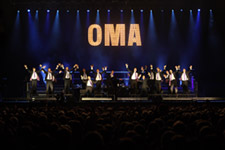 On Friday March 5th, the St. David's Society of the State of New York is holding its 175th annual St. David's Day Dinner and Dance at the prestigious Yale Club. Welsh composer Karl Jenkins will be the 2010 William R Hopkins Bronze Medal recipient at the dinner, and the evening will include a performance by BBC Number One contemporary choir Only Men Aloud. Tickets are $150 and available from James Thomas (212) 422-5456 or Email: jwthomas@amergeog.org.

Saturday March 6 at 3pm: It's Alec Templeton Time! at the New York Public Library for the Performing Arts. Born in Wales, the blind composer-pianist Alec Templeton was brought to America by the bandleader Jack Hylton in the mid 1930s. Templeton soon had his own weekly radio show 'Alec Templeton Time' and then toured widely in America, earning himself a personal star on the Hollywood Walk of Fame. This show combines archive film footage, broadcasts and recordings with superb live performances of Templeton's classical, jazz and blues compositions from acclaimed pianist Simon Crawford-Phillips Free entry; no reservations required.

Saturday March 6 at 8.00 pm: Music Masters of Wales at Carnegie Hall. Voted Britain's seventh best composer of all times by listeners to Classic FM Radio, Karl Jenkins will conduct the US premiere of his Euphonium Concerto with internationally renowned fellow Welshman David Childs performing on the euphonium. The concert will also include Jenkins's Sacred Songs and the premiere of Dewi Sant (St. David) by Arwel Hughes.

Be sure to join city guide Ianto Roberts and Professor Peter Stead on Sunday March 7th at 9.30am as they lead a one-off Dylan Thomas Walking Tour of Greenwich Village. The two-hour tour takes in ten places associated with the poet, his life and his work, and costs $25 with all proceeds going to the non-profit organization "The Dylan Thomas Prize for Young Writers." The tour will include a pint of beer in the White Horse Tavern and the gift of a book by prize-winning Welsh author Simon Van Booy. As numbers are limited, booking is required by emailing: catrin.brace@wales-uk.com


And just a train journey from New York:
WASHINGTON DC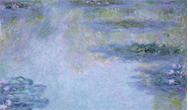 Make a trip to the nation's capital between now and April 25th to see National Museum Wales' fascinating Davies Sisters Collection as it takes up residence at the Corcoran Gallery of Art. "Turner to Cezanne" is a collection of 53 Impressionist and Post-Impressionist paintings from the full set usually housed in National Museum Cardiff.www.corcoran.org/turnertocezanne
SCRANTON, Pennsylvania
Check out the "Wales in America" exhibition at the Anthracite Heritage Museum in Scranton from March 1st through May this year. It tells the story of Welsh immigration into the USA and the contribution that the Welsh have made to America throughout its history. www.anthracitemuseum.org
BOSTON

March 1st: launch of the Dylan Thomas Prize for young writers 2010 - an annual prize of £30,000 (c $46,000), awarded every November to a published writer under 30 years of age for poetry, short stories, a play, a novel or a screenplay. Evening is for members of the literary and publishing world and includes a lecture on Dylan Thomas by Professor Peter Stead Chair of the Dylan Thomas Prize followed by a launch event with the British Consul-General Dr Phil Budden and special guests Tessa Dahl and Robert Pinsky. Contact catrin.brace@walesuk.com if you would like to attend.