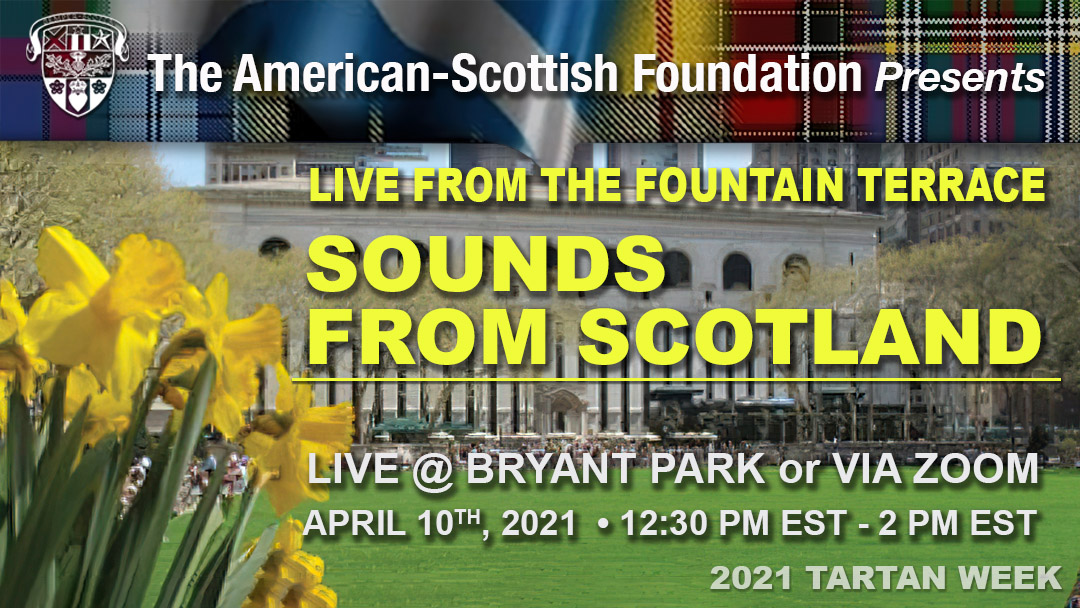 This is part of the American-Scottish Foundation's Tartan Week Concert Series held at Bryant Park in New York City. Come and listen to Bagpipes and Other Scottish music. 
12:30 pm-2:00 pm America/New_York
Join as the ASF hosts, in association with Bryant Park, "Sounds from Scotland" - bringing pipers and dancers together as a part of the Celebration of New York Tartan Week
Members of NYU Pipe Band
& Saffron United Pipe Band together with
Shot of Scotch.
Free for the community to enjoy.
Streamed Live.
Event will follow social distancing protocols and masking up.